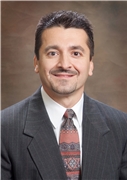 Mustapha is a Microsoft Certified Trainer and a Certified Master Instructor with an impressive list of specializations and certifications, some of which include Microsoft Certified Professional Developer, Microsoft Certified IT Professional as a (Database Developer, Business Intelligence Developer and Database Administrator). He is a highly accomplished consultant with a broad experience in software development, training and consulting. Steve has extensive experience in successful business startup and management with 28 years of real-world experience that includes business development, financial administration, human resources management, project planning / implementation, employee training, sales and marketing, inventory control, and customer service. Steve's maintains a deep knowledge of numerous software applications for both utilization and client support. Steve was recently recognized by Microsoft as a MCITP Charter Member. Charter Members are the pioneering group of individuals who achieved a certification shortly after the certification was available and can only be issued to a fixed number of people. He is a co-founder of a local software development and consulting company where he serves as a Software Architect and a Senior Technical Consultant. He holds a Bachelor degree in Computer Science with a minor in Mechanical Engineering. Steve's enjoy spending time with his family. His hobbies include building and programming Lego robots.
---
Specialties
Database Design and Development, Business Intelligence, Data Mining, Data Warehousing, SharePoint and Web Application Development, Enterprise Reporting, .Net Development, ETL, KPIs and Dashboards.
Microsoft SQL Server(SSIS, SSRS, SSAS, T-SQL, MDX, DMX), PowerBI, PowerPivot and PowerView (DAX), SharePoint Server, Datazen BI Tools, Dundas Dashboard, MicroStrategy Analytics and mobility, Visual FoxPro, Visual Basic, C#, ASP.Net, CSS, DevExpress Tools, Visual FoxExpress and Stonefield Query.